Eran los finales de los 80′ y el principio de los 90′, Javier y yo (autores de estas imágenes) éramos entonces unos niños. No pudimos disfrutar de ese momento de libertad y movimiento cultural que fue la ruta del bacalao o la ruta destroy. Solo íbamos a Valencia para disfrutar de las vacaciones en Gandía. Pero eso para la fotografía no es un problema, podemos soñar, reproducir o construir esos recuerdos que nunca tuvimos. 
Hemos recorrido una ruta propia, ahora en nuestros días, para soñar esos recuerdos que tanto nos gustaría tener. Para lograr simular ese viaje recurrimos al aparataje técnico de la época (*) y tomamos estos momentos con  absoluto descuido y pasión.
It was the late 80s and early 90s, Javier and I (the authors of these images) were just kids back then. We couldn't experience that moment of freedom and cultural movement that was the "ruta del bacalao" or the "ruta destroy." We only went to Valencia for vacations in Gandía. But that's not a problem for photography; we can dream, recreate, or construct those memories we never had.
We've embarked on our own route in our present days, dreaming of those memories we would have loved to have. To effectively recreate that journey, we turned to the technical equipment of the time (*) and captured these moments with complete carelessness and passion.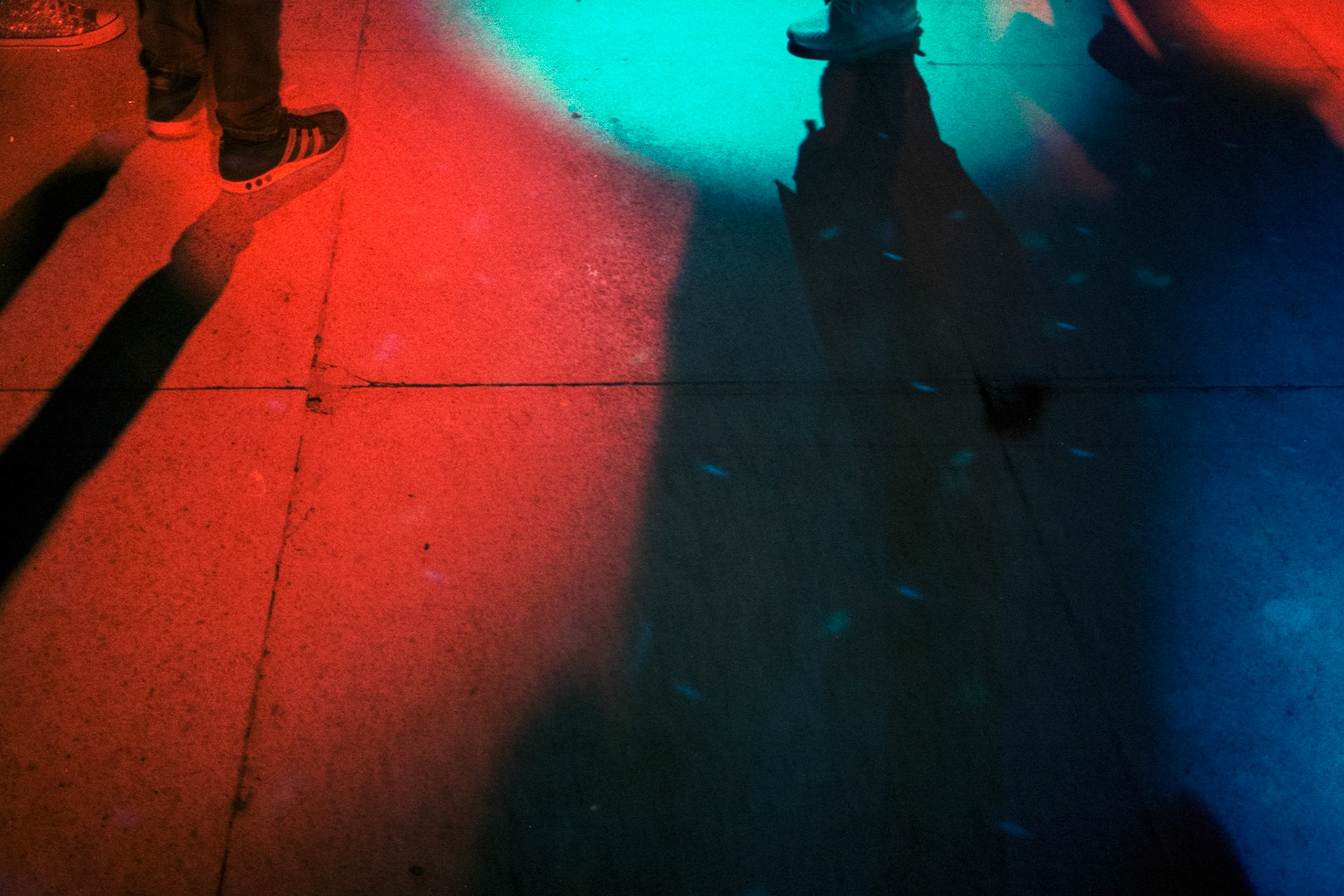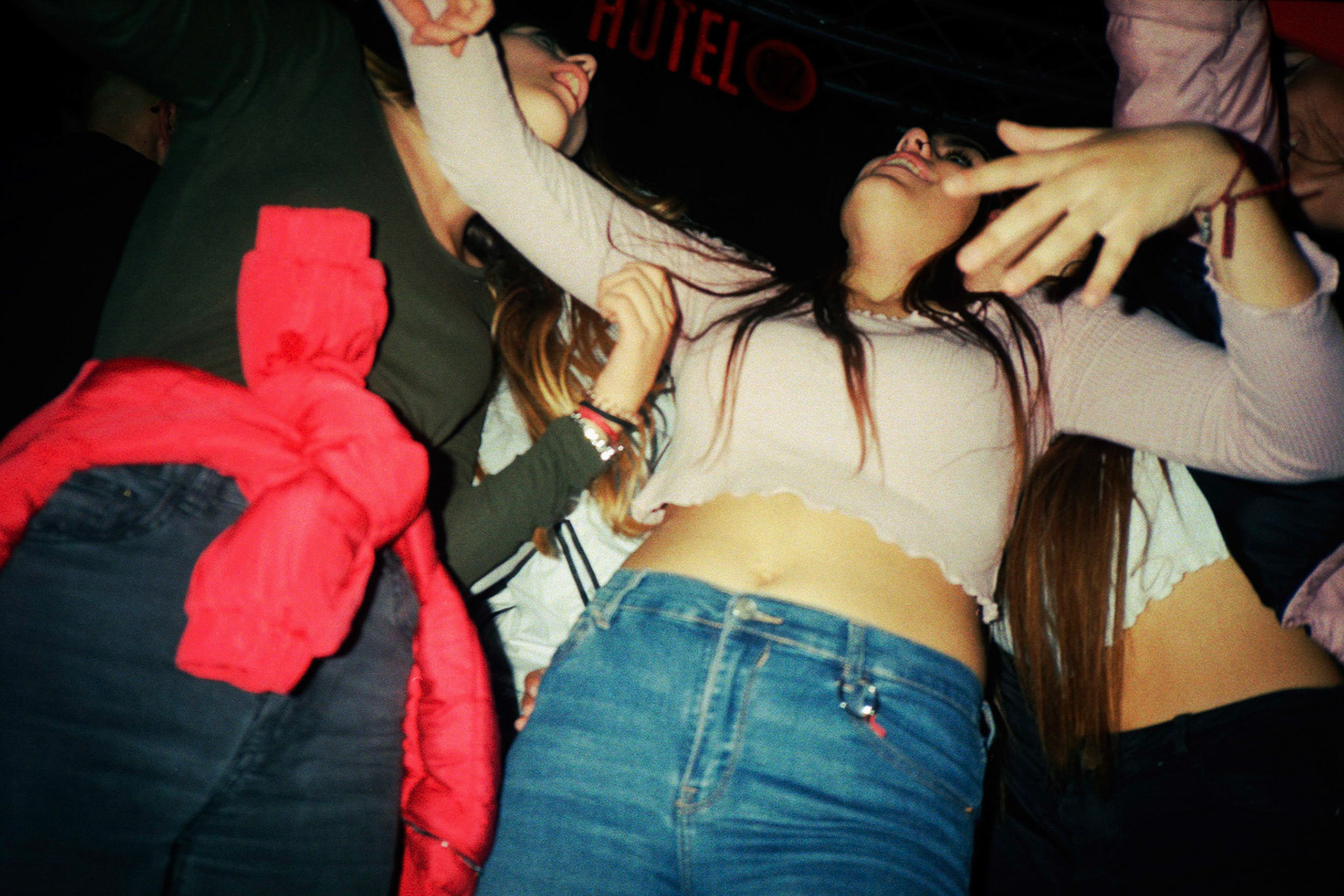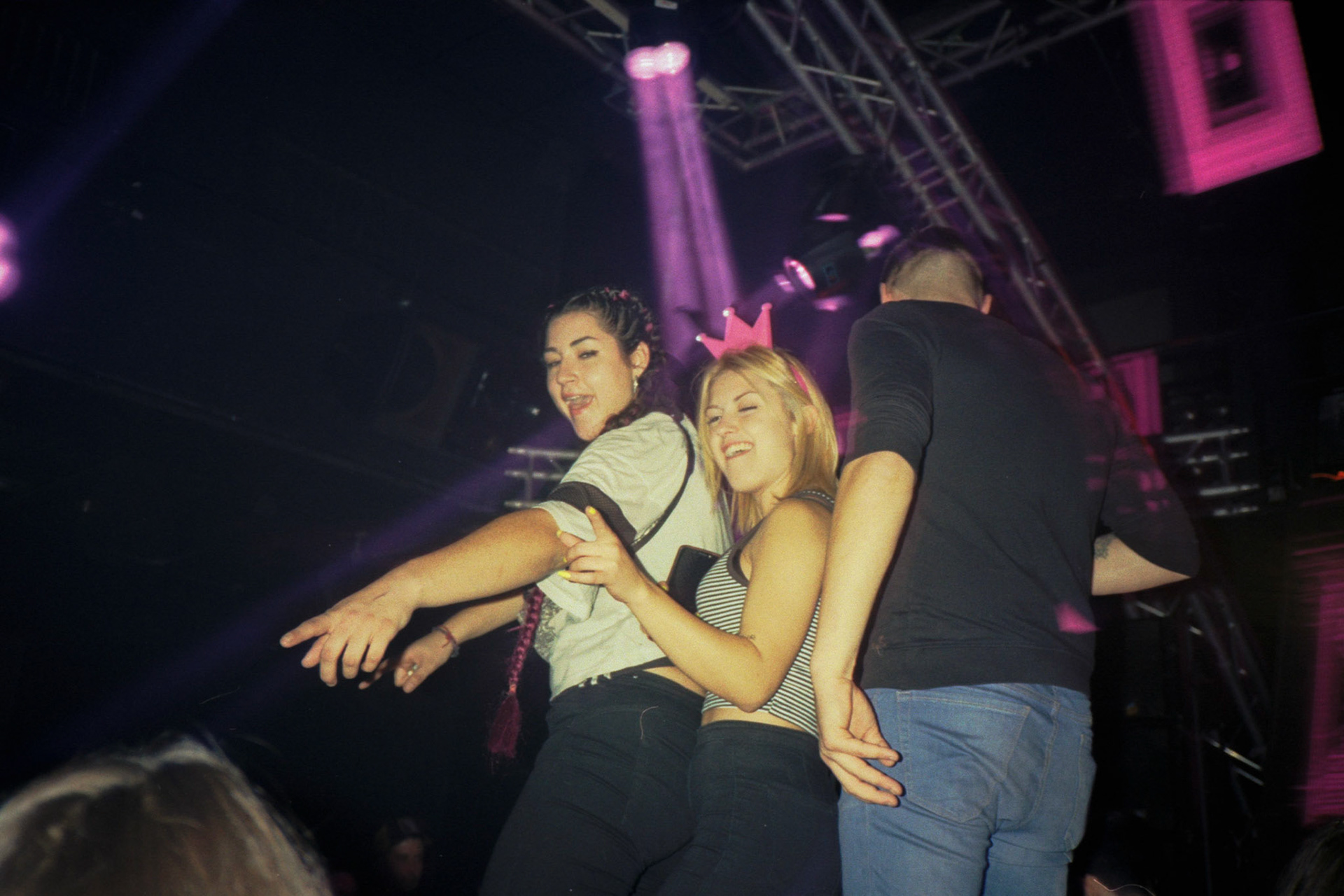 Salir de estos sitios de cultos cegados por el sol y con esa amnesia suave que provocan los buenos momentos fue una sorpresa para nosotros. Las noches valencianas amanecen rodeadas de los campos verdes de arroz y de la humedad de la marjal, en un paisaje que casi ha olvidado que algún día fue una ruta destroy. No hay ningún escenario que sea libre de las marcas de su pasado y este en Valencia no iba a ser menos. Estos son los restos de una fiesta que fue muy larga.
Los interiores han sido realizados mediante 2 cámaras Olympus XA con flash integrado y película negativa Kodak color.
Los exteriores con telemétricas Fujifilm de formato medio, modelos Gs645a y GW690. En este caso con emulsiones Kodak Portra.
Fotografías tomadas entre  Madrid y Valencia durante los años 2017, 18 y 19.

(*) Gear used: 
The indoors were captured using 2 Olympus XA cameras with built-in flash and Kodak color negative film. 
The outdoors were shot with Fujifilm medium format rangefinder cameras, models Gs645a and GW690. In this instance, Kodak Portra emulsions were employed.
Photographs taken between Madrid and Valencia during the years 2017, 2018, and 2019.